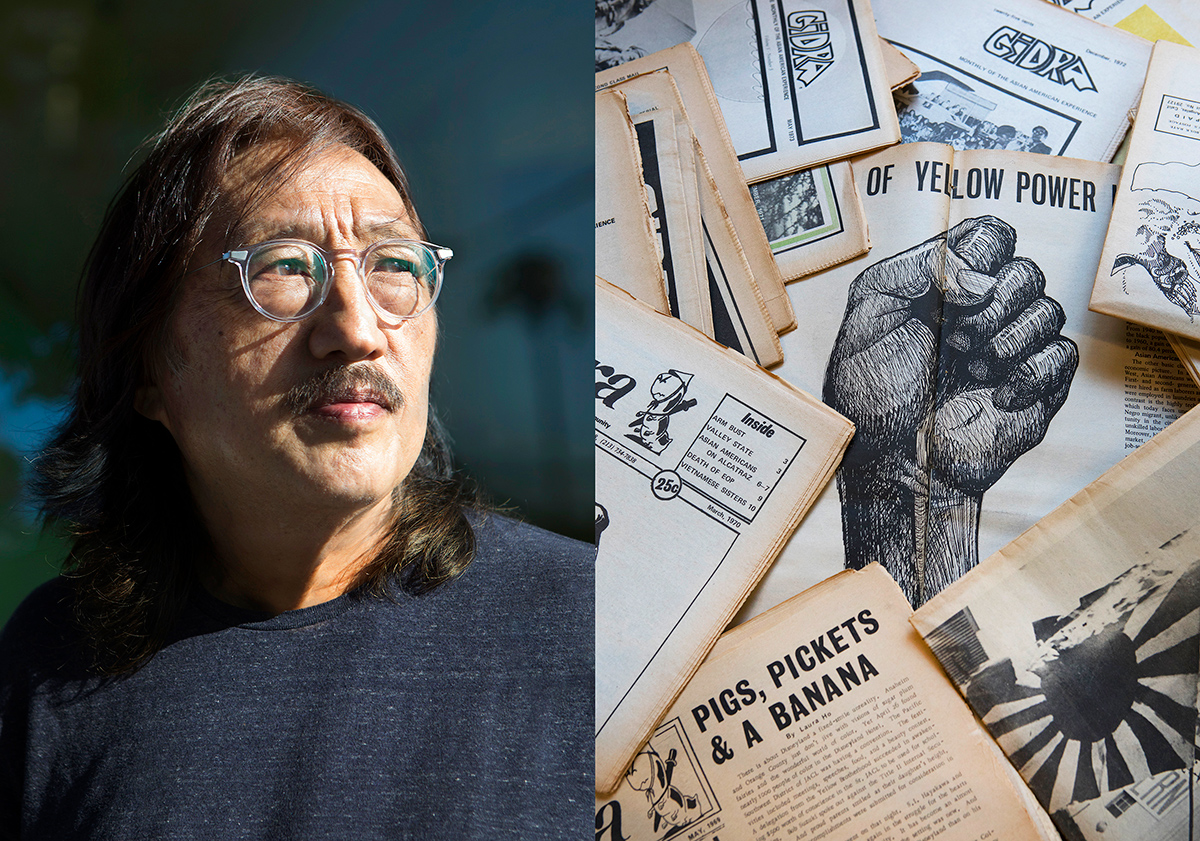 Japanese American Activists
Realizing my proximity to a rich history of activism, I chose to depict Japanese American activists and organizers in Los Angeles. The diptychs reflect the unique way each subject has chosen to express themselves and their entry points into advocacy. These images are meant to celebrate the beautiful and unrelenting fight for the most vulnerable communities; they highlight their incredible contributions, past and present, to the civil rights struggle. This original body of work coincides with a project that I am currently developing about my experience as a fourth-generation Japanese American, second-generation Angeleno and the Atomic Café.

Featuring: Mike Murase, Kristin Fukushima, Evelyn Yoshimura, Traci Kato-Kiriyama, Kathy Masaoka, Traci Ishigo, Mia Yamamoto, Nobuko Miyamoto, Sean Miura and my mom "Atomic" Nancy Sekizawa. Grand Park's Big L.A. Portrait Gallery was projected onto the Los Angeles County Hall of Records from August 19th to September 4th, 2017 from 8pm-12am. This project was sponsored by The Performing Arts Center of Los Angeles.
©ZEN SEKIZAWA PHOTOGRAPHY, LLC.